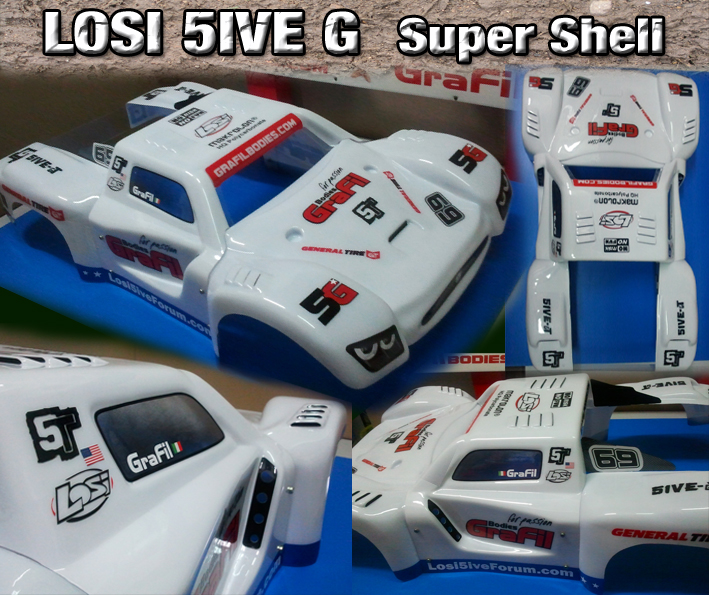 ——————————————————————-
American Short Course …. 1/5 scale from Grafil Bodies !
The Super 5ive-G Grafil bodyshell ! …..made for Bashing !!!
Made with the best polycarbonate sheets (2,0mm) in the world !  
… the HQ certified bullet proof  Bayer® Makrolon GP.
———————-
Super LOSI 5ive G kit includes:
2 types of number Plates !!!
4 mud Guards !!!
1 Base decal set (Lights and air vents)
1 Paint mask set for side windows
These Grafil bodies come clear  with protective film and requires trimming.
      Give your LOSI 5IVE T style and strength upgrade it's been waiting for!