Latest News
We are proud to present this new and unique 
TURBO16 G
 body kit . . . in memory of Lillo Barbera 
(fit MCD XR5 long chassis, without roll-cage, need cut on front bumper)
TURBO16 G
 body kit arises from our passion to the legendary Group B rally car of 1986. Turn now your MCD into a fantastic and legendary Group B Rally 1:4 model car in just few minutes!!!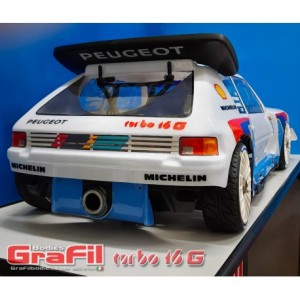 ————————————–
We are proud to present the "EAGLE 5T" our new 1:5 truggy body for LOSI 5iveT.
It's time to give your LOSI 5T a new spectacular look with a Truggy RACING 1:5 body!!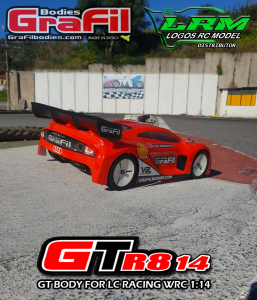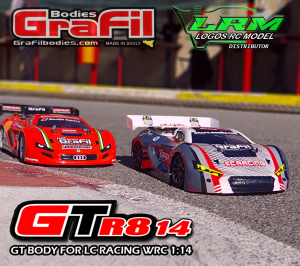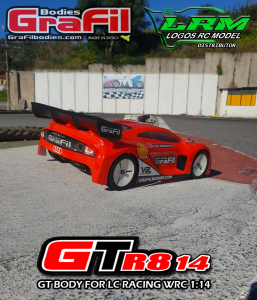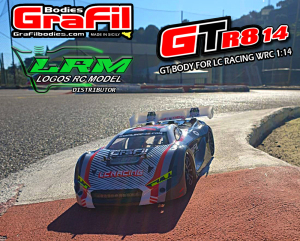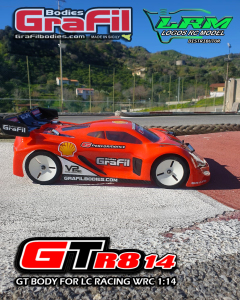 Now orderable!!! Here the new "Hyper 7" and "Hyper 8 Outlaw" racing shell. One body for two model scales 1/7 & 1/8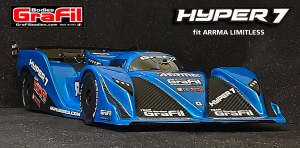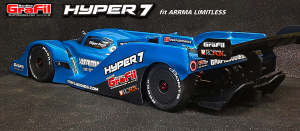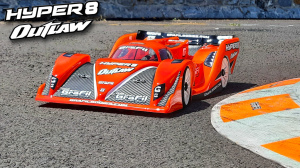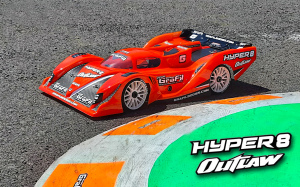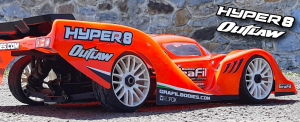 ———————————————————– The time has come! . . . It's time to renew the style of LOSI 5T!!!
Here first pics of the "GraFil SMG" dakarian truck body. Fit LOSI 5T without stock cage. With a lower profile and lighter weight you can easily increase your performances!!!
After months of careful study and preparation we are proud to present our new creature … the "GT5 Valkyrie" inspired by the Aston Martin Valkyrie 2020 AMR!!!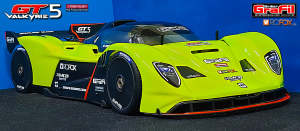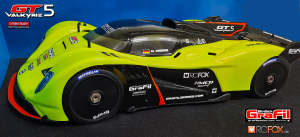 It was designed by Filippo Pantò with the intention of being exploited with the best aerodynamic performance and lightness on the on-road models MCD and MCD MAX.
The "Gt5 Valkyrie" body is easily fixed on the front and rear mounting towers of the MCD XS5 with the only inversion of the small rear horizontal frame on which the rear pin tower is mounted.
Special thanks to Marc Kreisig (RC FOX.de) for his invaluable and multi-year collaboration and to whom we have dedicated this first body!
– – – – – – – – – – – – – – – – – – – – – – – –
We are proud to present our new 1:8 GT racing body! The "GT-L SPEED"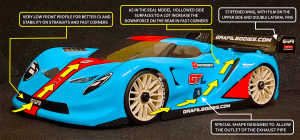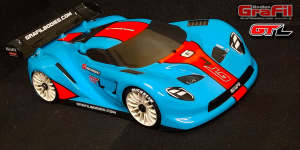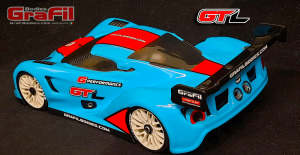 GraFil presents two new 1:8 GT race bodies! 
The GTR8-P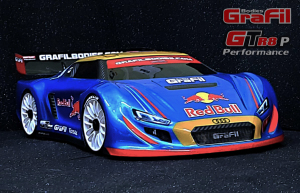 The GT8 VISION / VISION L
GraFil goes beyond the planet Earth !!!
We are proud to announce that we have created a protective shell for the aerospace industry for an explorer rover for other planets !!!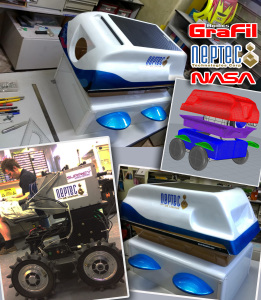 Rally G-MAX  on 5ive T to race in the Dakar!!! 
Another special combo with G-MAX kit (with stock wheels) to switch to 5ive-D … only by mounting the G-MAX kit without stock cage by using only our heavy duty alloy mounting towers!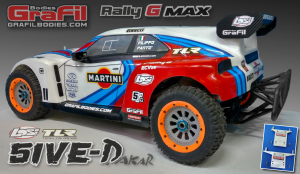 Rally G-MAX  now available for TLR 5B!!! 
It comes without rear wing (you can use the 5B wing) – to best fit you need axle extenders.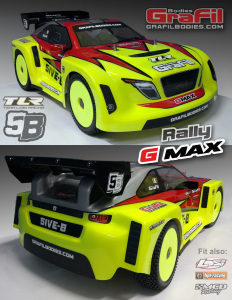 Rally G-MAX  available!!! 
G-Rally body becomes bigger and more beautiful!!! … to fit perfectly on LOSI 5T/5B also . . .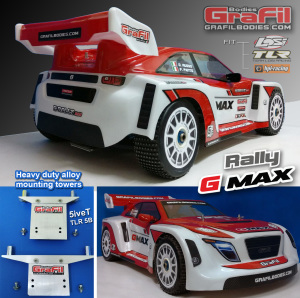 G-FORZA  available!!! 
Choose the G side of the FORCE !!! … with our 1:8 design applied to the TLR  5ive-B !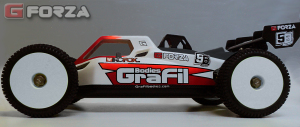 ORDER available on our Web-Shop for our new SCRR, G-Charon and G-Pantox race bodies !!!